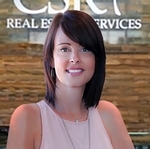 Brandy Reading
DRE: 01448951
I am dedicated to providing excellent customer service. My philosophy is simple: clients come first. I pledge to be in constant communication with my clients, keeping them fully informed throughout the entire buying or selling process. I also believe in keeping in contact with past clients and helping them understand the how changes in the market could impact their buying or selling decisions.
I believe that if you're not left with an amazing experience, I haven't done my job. I don't measure success through achievements or awards, but through the satisfaction of my clients. I take great pride in the relationships I build and always work relentlessly on my client's behalf to help them achieve their real estate goals.
Today's buyers and sellers need a trusted resource that can guide them through the complex world of real estate. With my extensive knowledge and commitment to providing only the best and most timely information to my clients, I am your go-to source for real estate industry insight and advice. Buying or selling a home is more than just a transaction: it's a life-changing experience. Feel free to contact me for all your real estate needs.
Visit my website, here. 
Reviews & Testimonials: 
Purchase of San Simeon
James and I used Brandy Reading with CSR to buy our home in Morgan Hill.  Buying a home is so stressful already and during the holidays it is more stressful than other times of the year; but Brandy made it very easy for us!  Brandy looked at homes for us and we did too but there was never any pressure one way or the other.  She made the process easy and it was seamless.  She knew exactly what we wanted because she took the time and actually pictured herself buying that specific home for herself and what she would want to.  It wasn't about the numbers, it was about us, James and I, and that is what really made the difference.  I highly recommend her services, you won't be disappointed.  Thank you Brandy for making this entire process bearable.
James & Rae
Morgan Hill, CA
Purchase of Martha
Hi Brandy,
I just wanted to write to you thanking you for your help and service in finding my first home. The entire process took some time, but I am happy to have worked with you in looking through so many listings and places, zeroing in on something that I can call home. From the day I met you at a random open house I went to, and right away you were very energetic and went out of your way to start helping me look for a place, you have been supportive and kept telling me that ' we would know the right one when we saw it.' Together we looked through many properties, then went to see many. Each one you would state your opinion, good or bad, which was quite helpful as you were familiar with the regions/areas and what to expect. On many properties, upon arrival, you would give me this look and shake your head, saying you would not want me or anyone you know living there, which made it easy to move on, and also gave a comforting atmosphere that you actually cared to ensure your client would be happy in all aspects. When we finally found the place we liked, and went to put in the offer, you made the process simple and hassle free. You told me, 'I can get you this place,' and you were right. In the future, when someone is looking for a place to call home, I will not hesitate to recommend your services to them, and the next time that I'm looking to move, I will be giving you a call.
Thank you for everything.
Best, Krzys Brozek
Purchase of Geneva
We started looking for a home to buy in February 2008.  This was our 3rd time house hunting and our 3rd realtor....Brandy.  Third time is a charm! From the get go Brandy was patient and more knowledgeable then the previous realtors we had worked with.  She never tried to show us a house that was not in our budget. Brandy always had our best interest at hand.  If we didn't understand something, she would explain until we did.  She treated us as if we were family during our house hunt.  With the loan requirements changing monthly/weekly...Brandy reminded us over and over that we would find our house and to not be discouraged, that it would all work out...and she was right.  She helped us find our first home in May 2008 and we couldn't have done it with our her.  We have recommended Brandy to others and if we are ever fortunate to upgrade...we will ask her to be by our side again. Noah & Melissa York
Sale of Jonathan Avenue
"Brandy is not your typical real estate agent. She really tries to understand your needs by building a relationship. For instance, she sat down to have lunch and talk to us about our styles, our wish list and our budget. This may sound simple, but she engages in conversation sharing her own views so that we can build a better connection. One of the main reasons we chose her to represent us was because she did not apply hard pressure sales tactics; she really enjoys what she does and truly wants to find you the home you desire. After spending time with Brandy touring homes, she quickly learned our style and preferences and only showed us homes that were appropriate for our needs. We have had four other agents (we have moved often in different places) and all our other agents would simply try to show us more homes so that the likelihood of us finding one increased. Her method was much more efficient. We also appreciated that she would spend her own time to visit properties that looked good on the internet and only show us the ones that were appropriate based on our wishes. Fast forward three years later and we still seek her out to give us guidance about anything related to real estate. The best thing is that she still makes time for us. " Mai & Peter
San Francisco
Purchase of Jonathan Avenue
This letter serves as a sound endorsement of Brandy Reading-Sandoval as a real estate agent. Let me tell you why… My husband and I had been searching online through the MLS listings for three months. Because we were unfamiliar with our targeted area, we felt it was more strategic for us to find a great realtor, who wasn't just in it for the money, but was truly customer focused. We also wanted to find someone who knew the area in which we wanted to buy a home. After more months of searching for that perfect agent, we ran into Brandy at an open house. We didn't realize it at the time, but we liked her style. As customers to the open house, she left us alone. If we had questions, she would devote her full attention to us even though there were others in the house. Over time, you will find that this approach can work against Brandy in terms of her own business development, but help you, as the customer, feel that you are her only client. Brandy does a wonderful job of listening to what you say and translating it into what it means from a housing perspective. After numerous weekends together, she figured out what our own style was and what mattered to us. She didn't show us all the random houses in our price range, but instead narrowed our search so that we were only viewing those homes which fit our specific and strict set of criteria. If she ever veered from our standards, she would ask us first whether we wanted to spend time viewing something outside our standards. Brandy manages to be informative and very service oriented. I found that she "held our hands" at the most pivotal moments (the first time she introduced us and proposed our formal offer to the listing agent for the house that we would eventually buy; she was there for us when we were signing our 100 page title documents to assuage our concerns and she even helped us with referrals to appliance stores and interior designers in the area). She somehow always found time for us. This was not our first home purchase, so we knew what to expect and quite frankly, we had some strict standards, not only in our home purchase, but also in the agent that would represent us. Around every corner, we were delighted with her skills and service and still stay in touch with her today. What we liked most about Brandy was that if she, herself, would not live in a specific area or a specific house, then she won't show you that specific place. She never compromises her own ethics or her own standards. I would highly recommend her to any of my friends and look forward to buying and selling our next homes with her.
One final note: She is also permanently programmed into our cell phones.
Mai & Peter
Re: 3 real estate transactions
Dear Brandy,
Alejandra and I wanted to tell you what a pleasure it was to do business with you. You sold 2 of our properties and helped us buy our dream home in the Rosegarden. The Rosegarden transaction had the potential to be a very difficult process but you made it very simple and easy for us. Selling a home these days can be extremely challenging however you delivered fantastic results for us. Your understanding and insight of the real estate market in this difficult economic climate was invaluable to us. These transactions are much more complex today and you handled all aspects with professionalism and ease. We greatly valued your honest opinion and recommendations, something that should not be taken lightly these days We would highly recommend you to anyone considering selling or buying real estate today. Thank you again, great job!
Sincerely,
Wesley & Alejandra Billingslea
Brandy Reading 's Listings
3
Beds
3
Baths
1,620
SqFt
#ML81654308 | Single Family Home
2
Beds
2
Baths
2,040
SqFt
#ML81583558 | Mobile Home