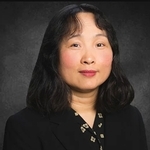 Meet Hana Luong
DRE# 01427523
Hana works primarily in Commercial Real Estate while helping people who she cares about in Residential Real Estate. She has been a real estate broker for a long time. She has been a Bay Area resident since 2000. Hana earned a Master's degree in economics from University of Wisconsin-Madison.
Hana's first and foremost interest is to help others. She is the organizer of a San Jose-based meetup group called Prosperity in Health, Wealth and Physical Appearance to help people of various needs. She is also the incoming Treasurer of the Palto Alto-based Foundation of Mind-Being Research. She volunteers with California Society of Certified Public Accounts, as a CPA Candidate member.
She is working towards her CPA's license and desires to add to her credential as a real estate lawyer in the far future.