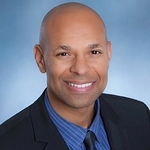 323-395-4010
Jasiri@csrteam.com
5330 Camden Avenue
San Jose CA, 95124
Receive Email Alerts from Me
Meet Jasiri Daire
DRE# 02047805
Thinking of buying or selling your home CALL ME FIRST! I have over 20 years of industry experience in banking and Real Estate, while buying a home is one of the largest financial decisions people make in their lifetime, selling a home can be a stressful process as well, and you want to be sure you're making the right decision for you, your family, your lifestyle and your financial goals. As an experienced Real Estate Professional, I can answer your questions, help you explore your options and provide guidance to assist you in the decision that makes the most sense for your unique situation. I hope you'll think of me as not only your neighbor but as a trusted advisor that can help you navigate your real estate options quickly and efficiently. My goal is to keep you informed, keep the stress low and help you achieve selling your property or getting into the home of your dreams!
Feel free to contact me at (323) 395-4010
My current project is: Helping my clients with home buying and selling and making loan transactions seamless.